ElasticPress 3.1 recently rolled out, introducing several new features that make it more powerful and customizable than ever.
New to ElasticPress? Head over to our features page to learn how this fast and flexible search engine creates an elevated user experience for your site. When you're ready to get started, you can download the free ElasticPress plugin at WordPress.org.
Weighted Search Fields
Kicking off Version 3.1 is the new admin search field weighting dashboard.
By default, the standard WordPress search query only searches titles and content, giving both equal weight in returned search results. With ElasticPress, you can now include a wide array of Post and Page attributes in your search (such as Tags, Authors, and Excerpts), as well as weight those fields to adjust their prominence in the queried search results.
Custom Query Results
While standard search results are often adequate, there are use cases where featuring customized results for specific queries is preferred. Enter ElasticPress 3.1's new search ordering feature. With it, you can take a particular keyword query and tailor the results to match your specifications.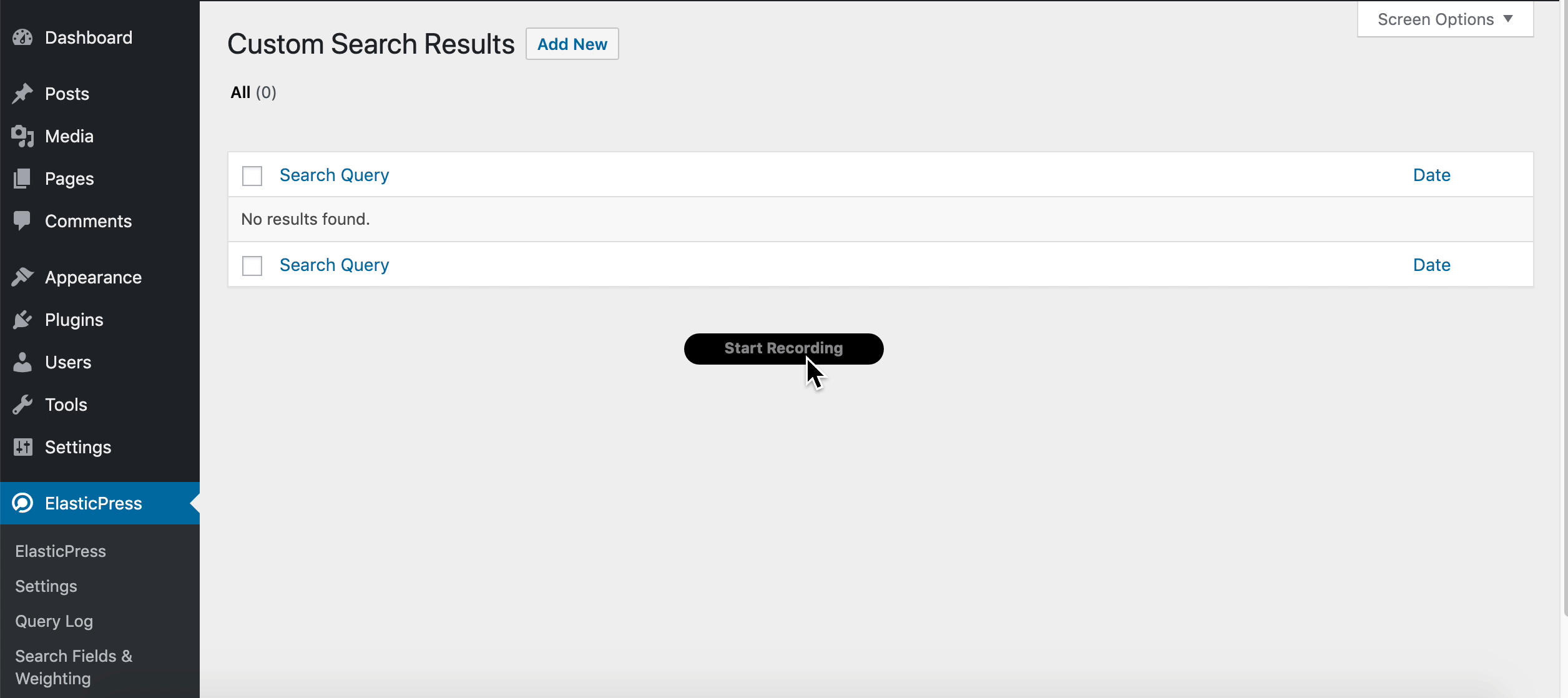 The search ordering feature is particularly valuable when suggesting related content and making content recommendations. For e-commerce stores, it delivers a powerful way to add additional upsell and cross-sell opportunities to the buyer journey.
Other ElasticPress 3.1 Features & Enhancements
While weighted search fields and custom search ordering are exciting new features, that's not all we packed into this ElasticPress release. In the dashboard, you'll now find a retooled settings interface designed to be more user-friendly. We've also implemented better handling of network mode, which you'll see when you update ElasticPress to version 3.1 or higher.
For the complete list of enhancements and fixes included in this release, you can view the full changelog on WordPress.org or stop by the ElasticPress GitHub repository to see what we're up to and share feedback.
Features On Deck
Our engineers are already hard at work developing even more new features to add greater value to your site. We can't commit to specific release dates yet, but we can confirm support for term queries, support for synonyms, and additional dashboard features are all an active part of our roadmap.
Elasticsearch regularly rolls out their own updates and enhancements. To avoid potential conflicts and breakages test new releases in a development or staging environment — or better yet, try ElasticPress.io and let us do the heavy-lifting for you! Our cost-effective end-to-end solution offers a variety of tiers perfect for WooCommerce stores, agencies managing multiple customers, and enterprise-level clients. With ElasticPress.io, you can take full advantage of ElasticPress without maintaining Elasticsearch — or breaking WordPress.
Contact us for a personal demo or start your free trial today.
We're always looking to add new talent to our team. If ElasticPress and our open-source work pique your interest, swing by our Careers page and get in touch.